June 9, 2020 – COVID-19 Updates – COVID-19 每日更新 – 2020年6月9日
COVID-19 Updates – June 9, 2020
Today, I had the pleasure of delivering donated Personal Protective Equipment (PPE) to Mon Sheong Court and 8 Chichester Place. Read more…

I want to thank North America Pan-Pacific Culture Economy & Trade Exchange Association and their president Jason Wong, who donated 900 masks and 100 face shields, for their generosity in helping to keep our vulnerable residents safe. Read more…
I also want to thank Zion Building Supplies for donating face masks and Quadcam Development Group for donating hand sanitizers to my constituents.
Please take a moment to pass along this message to your family, neighbours and friends. If you would like to sign someone up for our e-mailing list, please send me their e-mail addresses at   jim@karygiannis.net
COVID-19 cases reported in Toronto 
12,828 total cases
121 new confirmed cases
335 hospitalized with 77 in ICU
952 deaths
9,907 recovered
Full details from Toronto Public Health
City of Toronto
Expansion of Bike Share Toronto which now brings bike sharing into 20 of Toronto's 25 wards.
The 2020 expansion will add a total of 1,850 new bicycles, 160 stations and 3,615 docking points to the already expansive network. After today's announcement, the system will grow to a total of 6,850 bikes, 625 stations, 12,000 docking points
Government of Ontario
As of June 12, all Ontario child care centres can re-open as part of the Stage 2 re-opening.
Effective immediately, staff can re-enter child care facilities and begin preparations for re-opening. When operators have met all the guidelines for re-opening, they will be permitted to re-open.
The plan will require child care operators to follow strict health protocols to ensure the safety of child care staff and children. Read more..
Government of Canada
The Federal Government has signed two new contracts to allow frontline workers to do their jobs safely.

Joseph Ribkoff, a clothing manufacturer, based in Dorval will provide 1.2 million medical gowns.
The Stevens Company, a medical supply company, based in Brampton will supply 15 million shoe covers and 5 million disinfecting wipes, all made in Canada.
A hotline service for entrepreneurs and small business owners has opened to help navigate these uncertain times. To speak with an account or business advisor, call 1-866-989-1080.
COVID-19 每日更新 – 2020年6月9日
English Follows Below

 我在今天向孟尝阁和8 Chichester Place 两所院舍送达了个人防护装备。更多详情请阅: 点击这里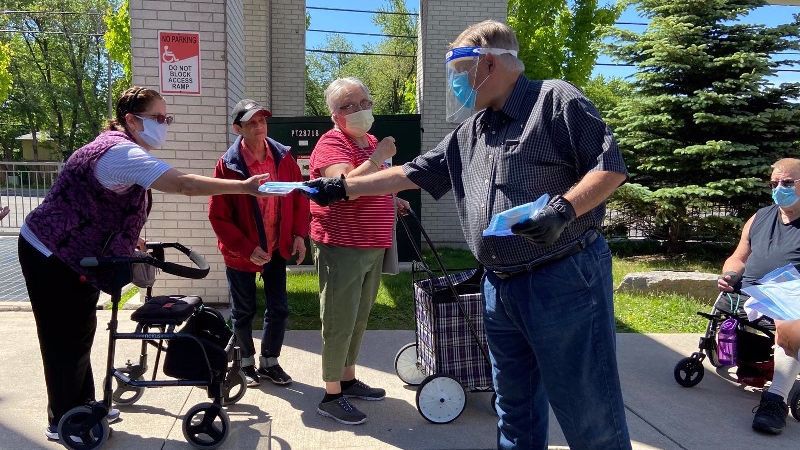 我借此感谢北美泛太平洋文化经贸交流会和主席Jason Wong为我们捐出了900个口罩和100个面罩。他们的慷慨捐赠保障了我们区一众居民的安全和健康。 点击这里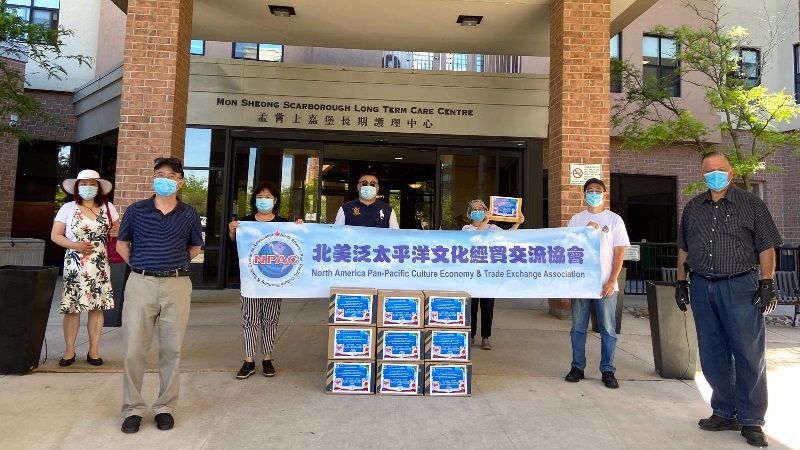 同时我也感谢锡安建材和Quadcam Development Group 分别为我们捐出口罩和洗手液。
请将此讯息传递给你的家人、邻居和朋友。如果各位希望收到我们的每日更新,请用电子邮件通知: jim@karygiannis.net
COVID-19 多伦多市累计个案
12,828宗累计确诊病例
121宗新病例
335名患者需要入院,其中77人在重症监护病房留医
累计952人死亡
累计9,907人康复
更多详情请参阅 多伦多公共卫生部网页
多伦多市政府
多伦多自行车共享网络现已扩展至包括市内25区内的其中20区。
2020年的扩展将为自行车共享网络新添1,850辆新自行车,160个车站和3,615个停靠点。 共享网络总计将有6,850辆自行车,625个车站,12,000个停靠点。
安大略省政府
从6月12日起,所有省内的托儿中心均可以重新对外开放。这是第二阶段重启计划的其中一部分。
从即日起,工作人员可以重新进入托儿所并就重新开放作出准备。托儿中心可在满足所有重启指引的要求后重新对外开放。
此计划将要求托儿所的工作人员遵守严格的卫生规程,以确保所有员工和儿童的安全。更多详情请阅: 点击这里
加拿大联邦政府
就保障前线员工的安全,联邦政府已和以下企业签署了两项新订单。
位于Dorval的服装制造商Joseph Ribkoff将提供120万件医疗服。
总部位于Brampton的医疗用品公司The Stevens Company将提供1500万双鞋套和500万包消毒纸巾。以上物资将全部于本国生产。
政府已开通一条新的电话热线以为企业家和小企业主提供渡过现今不稳定环境的协助。有需要与客户或业务顾问对话的人士请致电1-866-989-1080。