North Scarborough launches 'Save the Grace' campaign on hospital cuts
Many people supporting Scarborough's Birchmount hospital campus — "the Grace," to those who work there or live in Agincourt — don't believe the Scarborough Health Network's  (SHN) promises about the future.
The hospital, which decided in January to close Birchmount's pediatric and obstetric wards within a year, says Birchmount's emergency department won't close.
But about 200 people who attended a Feb. 25 meeting, including local politicians, believe the smallest of SHN's three campuses is under attack and the closures must be fought.
They pinned hopes on intervention by Ontario's government, or by the Central East Local Health Integration Network, a regional health authority which soon will not exist.
They also launched a "Save The Grace" campaign to turn up the pressure on SHN.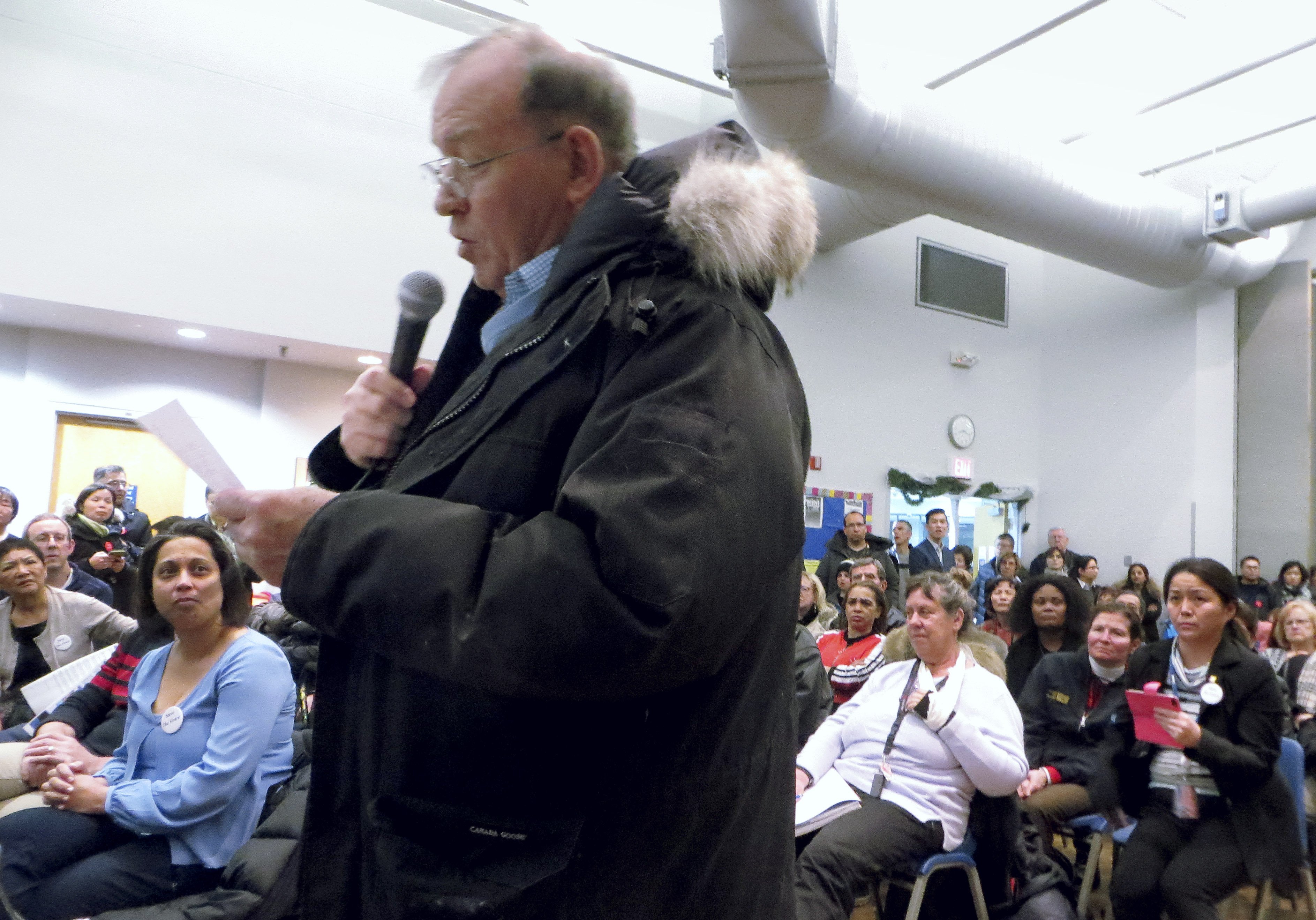 "Consider it a non-political, grassroots campaign to save our hospital," said Scarborough-Agincourt Coun. Jim Karygiannis, who joked he wouldn't let people leave until they accepted window signs, flyers, buttons and petitions.
The campaign is "not a scare tactic" but to help people "make an educated decision," said Karygiannis.
Later, though, he suggested SHN made its decision because Birchmount "sits on 20 acres of land that's developable land."
SHN is countering with its own messages, including recorded calls to residents by chief of staff Dr. Dick Zoutman, saying the Birchmount is in no danger.
SHN's board — which members of Birchmount's medical staff say is dominated by members from the Centenary and General campuses — received a report saying Birchmount's women's and children's program has declining numbers, recruitment and retention problems, and a subpar safety record.
The hospital says the closures won't happen without procedures in place to cover pediatric or obstetric patients at Birchmount as needed, and to transfer women and children elsewhere as necessary.
But Jennifer Lerma, an emergency-room nurse for 19 years at Birchmount, the former Salvation Army Grace Hospital, said the closures will leave the campus "a substandard hospital."
SHN's decision, Lerma told Agincourt residents at L'Amoreaux Community Centre, says "you are not worthy of full access to health care."
Dr. Raymond Shu, a pediatrician at Birchmount for 19 years, said he was speaking for patients because the closure plan isn't safe. "Many of them cannot speak English, but they deserve the same care as other patients in the city."
Women's and children's services were a "flagship program" at Birchmount, but since a merger with the General two decades ago, it hasn't had its fair share of resources, Shu said.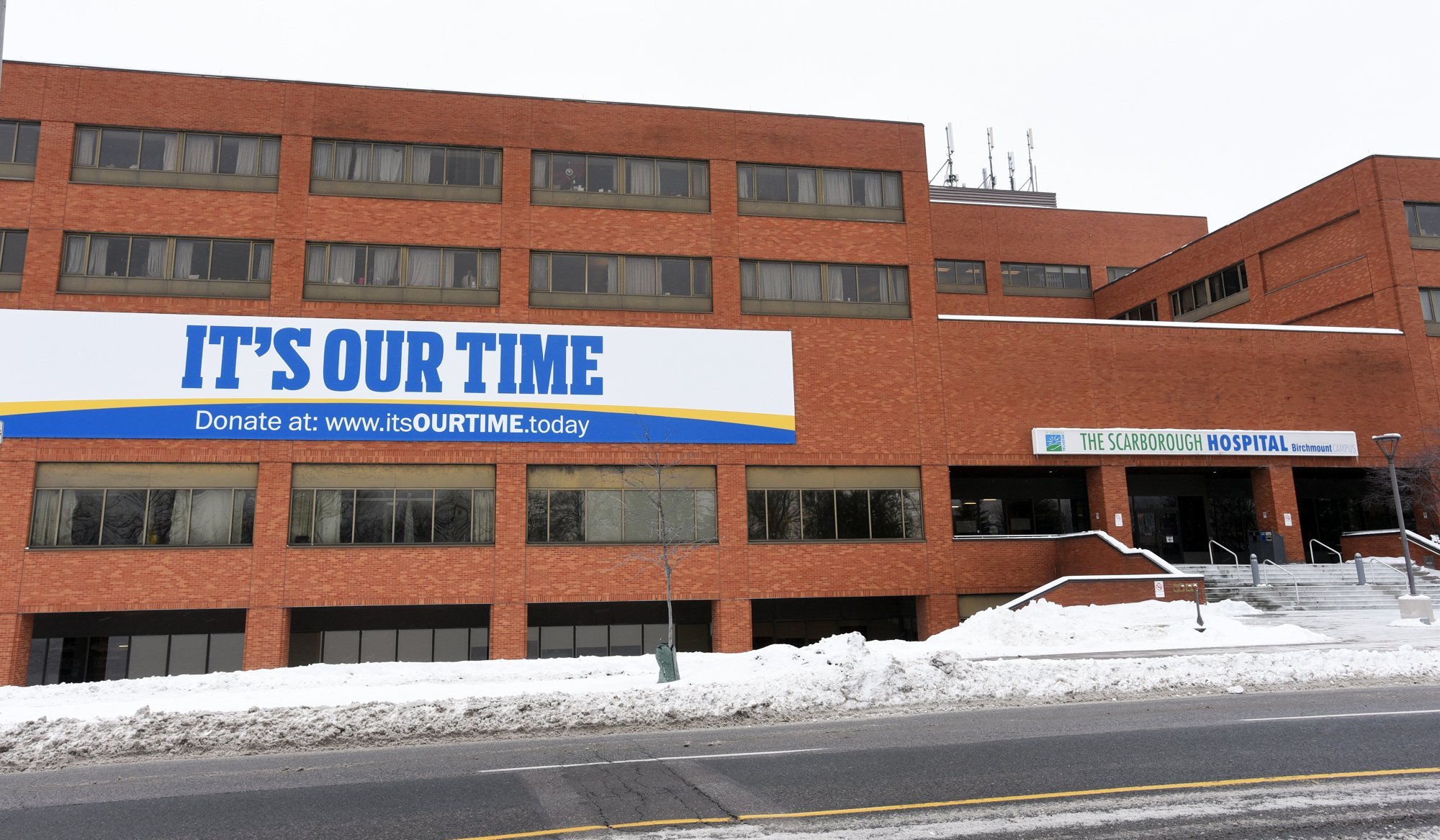 Dr. Lisa Salamon, an emergency physician at Birchmount and General for 12 years, said she grew up across the street from North York's former Branson Hospital, where her mother worked.
After a merger, Branson became an urgent care centre. then eventually shut down, a fate Birchmount could suffer, she said.
In 2006 and 2013, Ontario's Health Ministry and the LHIN intervened when services at Birchmount were threatened. Doctors and Scarborough-Agincourt MPP Aris Babikian said they would speak Wednesday to the LHIN board at a meeting in Whitby.
A decision by the LHIN isn't required, however, and on Tuesday, Health Minister Christine Elliott announced a new agency that will assume responsibilities of the province's LHINs.
Babikian, joined Monday by Vincent Ke, a fellow Progressive Conservative representing the neighbouring Don Valley North riding, said he was "humiliated" by SHN's board's refusal to let him speak before deciding the issue on Jan. 24.
Babikian said he's spoken to Elliott and ministry staff about reversing the decision but he'll first wait for the LHIN to act. "They cannot ignore all these people."
Scarborough-Agincourt MP Jean Yip also said SHN's decision was wrong. For women in labour, having a hospital nearby is very important, she said.
Dr. Dov Soberman, who spoke to the SHN board in opposition to the closures as vice-president of the medical staff association, said he resigned that post over the board's decision.